Currently, professional human athletes are benefiting from the use of laser (photobiomodulation) therapy delivery platforms. In fact, more and more professional sport franchises and Olympic teams are utilizing this modality to not only treat performance-related injuries, but to enable improved performance while minimizing potential tissue damage.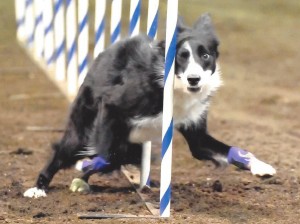 There is a growing number of performance athletes in the canine world, in multiple disciplines such as agility, fly ball ,and Shutzhund, to name a few popular ones. These canine athletes deserve the same amount of respect and care as their human counterparts. A performance athlete will by definition face a greater risk of event-related tissue injury due to excessive or extended demand of use.
The therapy laser will be beneficial in several stages around an athlete's performance schedule. In order to set up the tissues for success, it is beneficial to treat the patient prior to a performance event. This preemptive approach is imperative when the individual has a history of specific performance-related injuries, as there will be a predisposition for potential injury. If the event involves demanding activity, such as with agility courses, it is best to do this treatment a day prior to the event. This timeframe will allow for the tissues to fully respond to the cascade of events that happen with photobiomodulation therapy. However, when dealing with a more restrained performance of a slower tempo, such as with dressage, it may be better to do this treatment just prior to the event so that we benefit from the ensuing neural blockade and endorphin release to allow for a cool, calm, collected ability to deliver.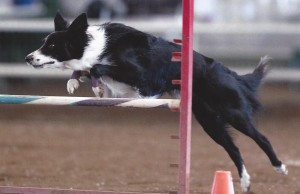 It is wise to provide post-event treatment as well. Even if the individual did not sustain any visible tissue injury, it makes sense to treat these sites since these structures have been worked excessively and been subjected to a higher demand of function. Inevitably, there is always some level of post-event tissue inflammation with such events, so it is important to treat after each event. A single treatment is sufficient to maintain a sound athlete, but a short course of treatments may be needed if there was an actual injury sustained during the performance. If an acute injury happens mid-event, the patient's injuries should be treated as soon as possible.
Human athletes receiving this modality have shown an ability to perform better, with increased endurance and less injury. The canine performance athlete can benefit in a similar fashion, and should be offered the benefits that photobiomodulation therapy will provide.