Learn tips about Class IV laser therapy and other health related topics on the LightForce Therapy Lasers blog!  Check back weekly for updated posts.
Contributed by Mark Callanen, PT, DPT, OCS
This is either a term that gets you excited or makes you want to turn the page. Technology has the potential to add value to multiple areas of a practice if it is embraced.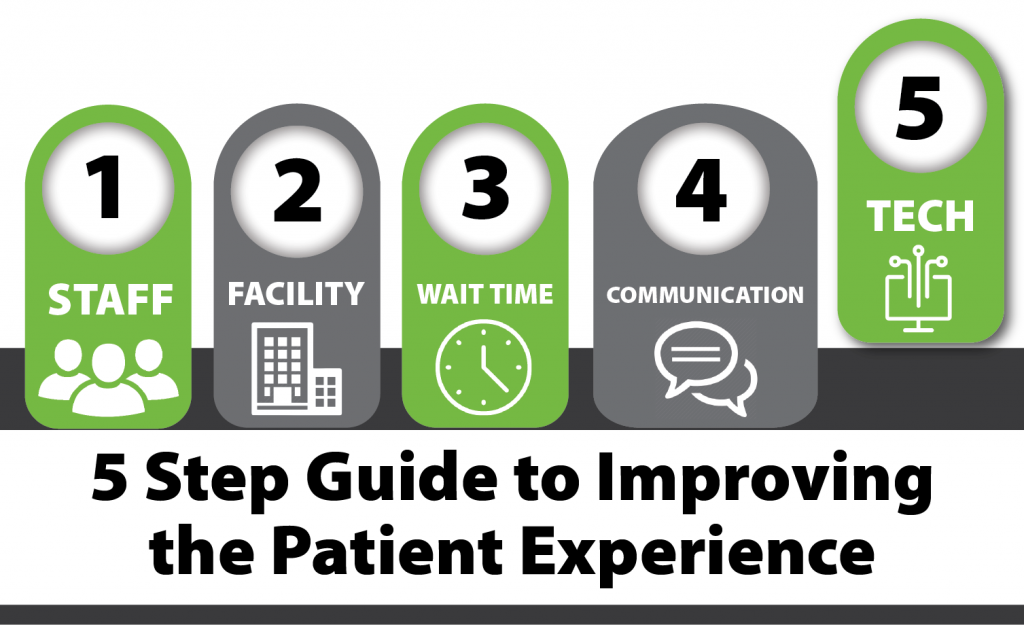 Improving Communication
The way people communicate has changed over recent years. Having the ability to communicate with patients on-line via social media and email campaigns are powerful direct marketing tools that can drive new patients to a practice. If you don't know where to begin regarding social media, there are third party services available for different professions that specialize in this arena. They can perform the heavy lifting via email blasts, social media posts, and a host of other digital services that will bring new patients to the front door with minimal effort from the provider.
Scheduling software that can send out text reminders for appointments can help reduce cancellation and no-show ratios, which will quickly translate to better revenue figures. This may also lead to better patient compliance. 40% of physicians polled stated that using digital means to communicate with patients improved outcomes (source: Trident University poll).
Improving Patient Perception
Equipment and treatment modalities can also add value to a practice. While some manual therapists generally reject modalities, having up to date services and evidence-based equipment will help a practice appear "state of the art" which is a great impression to make on new patients. Newer services like laser therapy are gaining recognition in the public domain and this presents an opportunity to attract new patients.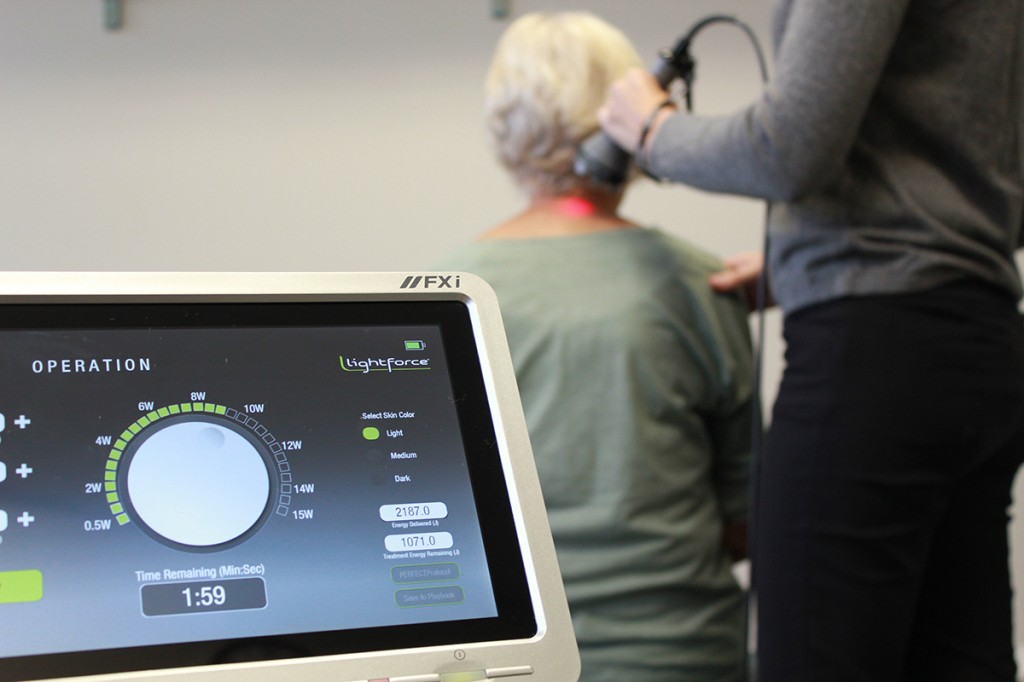 If you disagree, think about how popular cupping procedures became after the last Summer Olympics when Michael Phelps showed up to the pool with the circular bruises all over his body as he collected his gold medals. Savvy business owners quickly went out and purchased the equipment to capture patients that wanted to try it out. When the buzz for a procedure is out in the general public, you want to have that service in your clinic, or risk losing potential patients to the next clinic on a Google search list that does provide it.
Improving Profit Margin
Non-invasive, Class 4 laser therapy is unique in that is has the ability to quickly reduce pain and ameliorate the tissue healing process. It is a natural adjunct to most plans of care in the rehab setting, which means it can be marketed to existing and new patients alike that are trying to manage pain and inflammation. As the general public is becoming more aware of the need to find non-opioid pain solutions, laser therapy is a value proposition that patients are looking for and a marketing message that owners can get behind. It is a solution that is paying cash dividends to clinic owners investing in this service.
Other cash generating technology involves movement analysis. Common examples would be computer analyzed running assessment and bike fitting programs designed to help endurance athletes maximize efficiency. Other specialized fitness programs that incorporate motion analysis for throwers, golfers, or jumping athletes can tap into one of the most cash-rich areas of private practice; youth athletic performance. Having specialized tools and trained staff members that focus on one or more of these areas is a way to navigate a practice into this revenue stream. "Build it and they will come…."
Computer assisted orthotic prescription is another way to help differentiate practices that want to focus on this area of therapy and charge a premium for this service. Using force readings that can interpret pressures during static and dynamic stance can help improve orthosis or shoe prescription/ fabrication beyond the capacity of taking simple ROM measurements with foam or plaster molds.
Contributed by Mark Callanen, PT, DPT, OCS
How important is the communication between staff and patients in a facility? A recent patient satisfaction poll taken by Medicare.gov stated that all of the top 4 factors, and 5 of the top 8 factors dealt with communication1! These included communication: with nurses, doctors, learning about their medications, responsiveness of staff, and discharge instructions, in that order. How patient interaction is managed can make or break a clinic.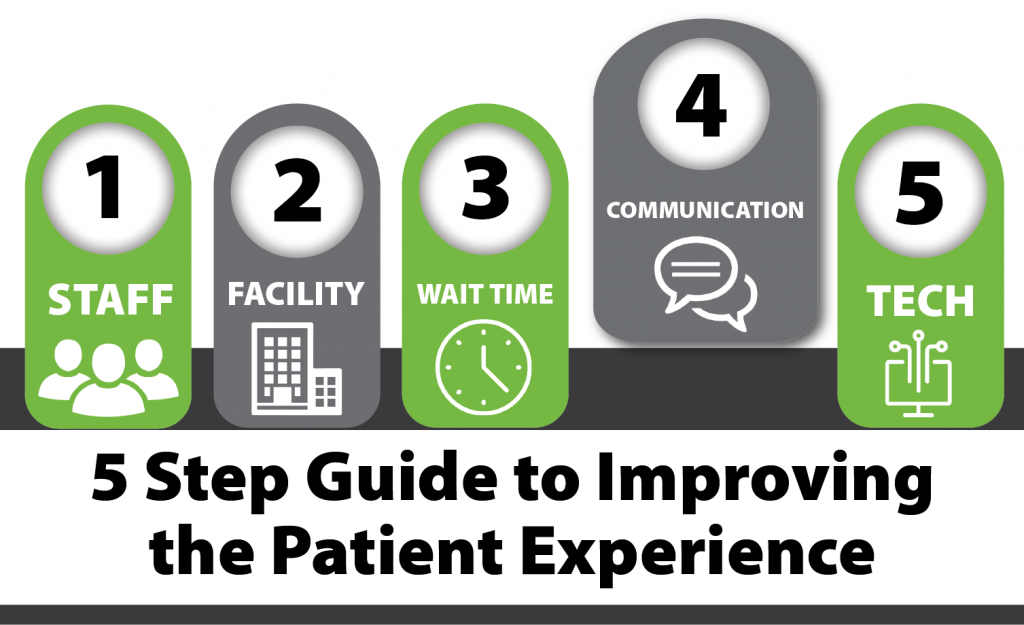 Setting expectations for the patient visit from the first contact with your office has been shown to help decrease patient anxiety and improve patient satisfaction1. This should be followed through during the evaluation. The clinician should explain to the patient what the evaluation entails and how the first visit will be conducted. This step is outlined in the Calgary Cambridge Guide to the Medical Interview2, but is a common factor overlooked by busy practitioners. Taking time to do this will help ensure the patient and clinician are on the same page out of the gate, which is a key to building a strong patient-clinician relationship.
A second key factor to be cognizant of during the evaluation is to get frequent feedback from the patient and make frequent clarifying statements about the information that has been relayed. This ensures that the patient knows they are an active participant in the evaluative process and they are being heard.
At the end of the evaluation it is imperative to provide a detailed summary of your findings in common terms. This will help establish credibility as well as reduce fear related issues that may hamper the patient's overall mindset regarding their diagnosis. After the problem list has been provided, the clinician should provide a clear prognosis with a detailed plan of care, including the number of visits per week and total number of weeks their treatment is expected to continue. This will help the patient understand their roadmap to overcoming their condition.
Avoid asking the patient "how often they can come in?" or "what would they prefer as a plan of care?" This might seem like a polite route to take at the end of an evaluation, but this tactic will ultimately undermine the authority and credibility of the clinician as the expert of the patient's condition. Remember, patients are paying the clinician to tell THEM what they need, not vice versa. Avoiding this trap will improve the relationship between the clinician and the patient in almost all cases.
Finally, have a formal system of obtaining patient feedback. A survey conducted by Trident University looking at keys to patient satisfaction found that 50% of patients are not asked if they have any questions or concerns during an office visit1. This can be a huge miss to a practice. Just because a manager doesn't hear about something, doesn't mean there isn't a problem present. A formalized process to gain feedback should be in place.
How to handle the various aspects of customer relations within a healthcare setting goes well beyond the scope of this article. However, by helping point out:
The importance of setting patient expectations
Techniques to improve active listening skills when engaging patients and
Why it is essential to be prescriptive regarding a patient plan of care
Most facilities will improve the patient experience. Being mindful of these factors has been shown to improve patient compliance via improved patient satisfaction. If you don't believe it, give it a try, and ask the patients for their feedback after you make the appropriate adjustments. They will likely appreciate it and probably return for their next appointment.
References 1. Howard. Patient Satisfaction – Why It Matters and How To Improve It. Practice Builders, Jul 2017. https://www.practicebuilders.com/blog/patient-satisfaction-why-it-matters-and-how-to-improve-it/ 2. Kurtz SM, Silverman JD, Draper J (1998) Teaching and Learning Communication Skills in Medicine. Radcliffe Medical Press (Oxford)
Contributed by Mark Callanen, PT, DPT, OCS
Does patient waiting time impact their experience at the doctor? Yes! Not only is it an annoyance for most people to have to wait for an appointment, it has been shown to impact their perception of the ensuing treatment and the provider. How wait times are handled is equally as important. Gallup poll data shows that Keeping patients informed regarding their wait time is the #1 differentiator between patient satisfaction that differentiated "average practices (50th percentile)" from "best practices (80th percentile)"1. "Waiting time" was the third highest reason listed.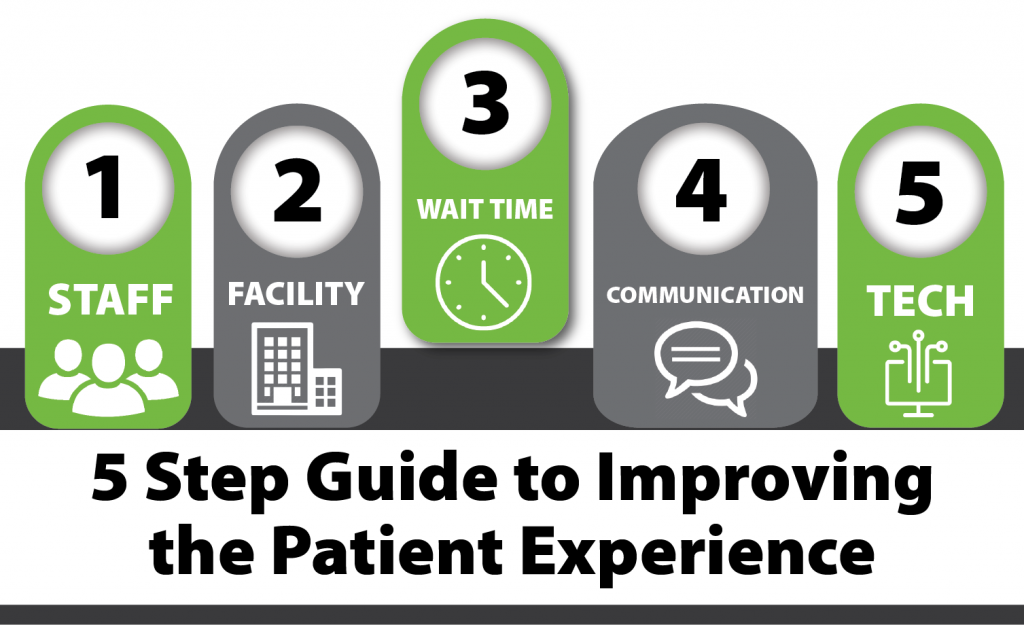 Other factors associated with longer wait times include:
Longer wait times negatively impacts the patient perception of kindness and compassion of the staff2.
Patients' perception of doctor capability and confidence in the health services provided were both diminished with longer wait times3.
Patient wait times also effected patient perceptions of the care givers ability to perform health services reliably and accurately4.
When patients have longer wait times, it impacts their perception of the quality of interaction they are having with the doctor, even when similar or longer amounts of treatment time is spent with them compared to individuals that did not wait as long for treatment. Focusing on patient centered strategies like being highly empathetic, polite to family members, and keeping the patient informed as to why there is a delay can help mitigate the negative aspects associated with longer wait times5.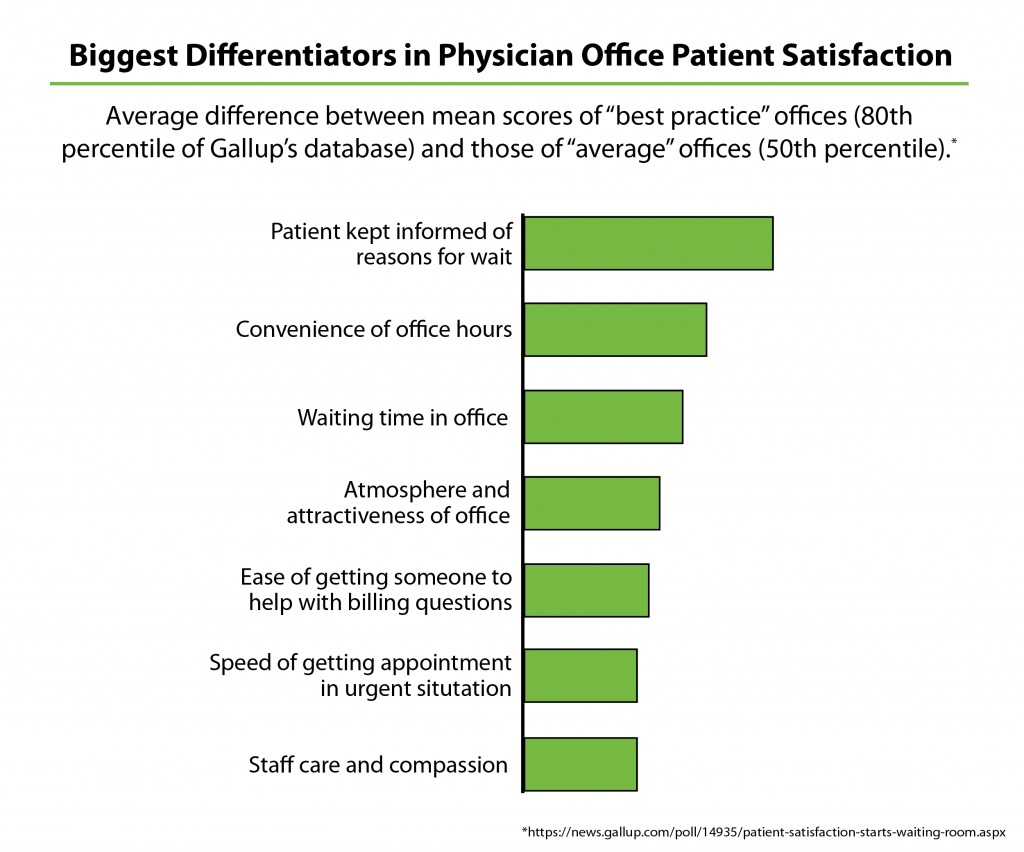 While not avoidable in all cases, keeping wait times in check is a healthy thing to do for any practice. In those instances when a delay is eminent, keeping patients informed and being patient centered is critical to managing those instances effectively.
References 1. Blizzard,R. Patient Satisfaction Starts in the Waiting Room. Feb,2005. http://news.gallup.com/poll/14935/patient-satisfaction-starts-waiting-room.aspx. 2. Spaite DW, Bartholomeaux F, Guisto J, et al. Rapid process redesign in a university-based emergency department: decreasing waiting time intervals and improving patient satisfaction. Ann Emerg Med. 2002;39(2):168-177. 3. Bleustein C, Rothschild DB, Valen A, Valatis E, Schweitzer L, Jones R. Wait times, patient satisfaction scores, and the perception of care. Am J Manag Care. 2014;20(5):393-400. 4. De Man S, Vlerick P, Gemmel P, De Bondt P, Matthys D, Dierckx RA. Impact of waiting on the perception of service quality in nuclear medicine. Nucl Med Commun. 2005;26(6):541-547. 5. Zhenzhen X et al. Associations Between Waiting Times, Service Times, and Patient Satisfaction in an Endocrinology Outpatient Department: A Time Study and Questionnaire Survey. INQUIRY: The Journal of Health Care Organization, Provision, and Financing. 2017; 54: 1–10.