Learn tips about Class IV laser therapy and other health related topics on the LightForce Therapy Lasers blog!  Check back weekly for updated posts.
Contributed by Mark Callanen, PT, DPT, OCS
How important is the communication between staff and patients in a facility? A recent patient satisfaction poll taken by Medicare.gov stated that all of the top 4 factors, and 5 of the top 8 factors dealt with communication1! These included communication: with nurses, doctors, learning about their medications, responsiveness of staff, and discharge instructions, in that order. How patient interaction is managed can make or break a clinic.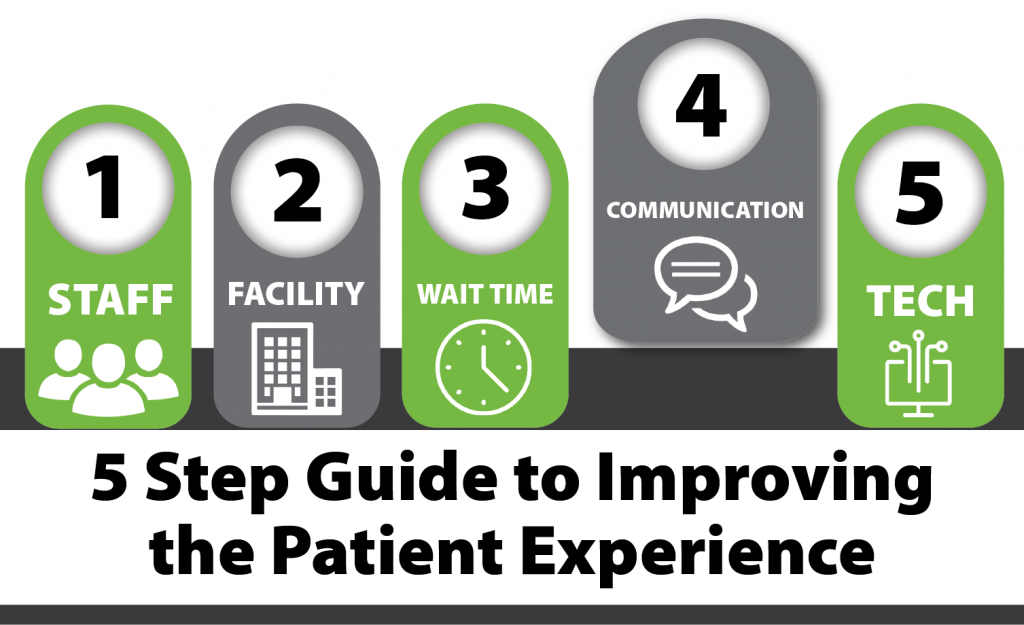 Setting expectations for the patient visit from the first contact with your office has been shown to help decrease patient anxiety and improve patient satisfaction1. This should be followed through during the evaluation. The clinician should explain to the patient what the evaluation entails and how the first visit will be conducted. This step is outlined in the Calgary Cambridge Guide to the Medical Interview2, but is a common factor overlooked by busy practitioners. Taking time to do this will help ensure the patient and clinician are on the same page out of the gate, which is a key to building a strong patient-clinician relationship.
A second key factor to be cognizant of during the evaluation is to get frequent feedback from the patient and make frequent clarifying statements about the information that has been relayed. This ensures that the patient knows they are an active participant in the evaluative process and they are being heard.
At the end of the evaluation it is imperative to provide a detailed summary of your findings in common terms. This will help establish credibility as well as reduce fear related issues that may hamper the patient's overall mindset regarding their diagnosis. After the problem list has been provided, the clinician should provide a clear prognosis with a detailed plan of care, including the number of visits per week and total number of weeks their treatment is expected to continue. This will help the patient understand their roadmap to overcoming their condition.
Avoid asking the patient "how often they can come in?" or "what would they prefer as a plan of care?" This might seem like a polite route to take at the end of an evaluation, but this tactic will ultimately undermine the authority and credibility of the clinician as the expert of the patient's condition. Remember, patients are paying the clinician to tell THEM what they need, not vice versa. Avoiding this trap will improve the relationship between the clinician and the patient in almost all cases.
Finally, have a formal system of obtaining patient feedback. A survey conducted by Trident University looking at keys to patient satisfaction found that 50% of patients are not asked if they have any questions or concerns during an office visit1. This can be a huge miss to a practice. Just because a manager doesn't hear about something, doesn't mean there isn't a problem present. A formalized process to gain feedback should be in place.
How to handle the various aspects of customer relations within a healthcare setting goes well beyond the scope of this article. However, by helping point out:
The importance of setting patient expectations
Techniques to improve active listening skills when engaging patients and
Why it is essential to be prescriptive regarding a patient plan of care
Most facilities will improve the patient experience. Being mindful of these factors has been shown to improve patient compliance via improved patient satisfaction. If you don't believe it, give it a try, and ask the patients for their feedback after you make the appropriate adjustments. They will likely appreciate it and probably return for their next appointment.
References 1. Howard. Patient Satisfaction – Why It Matters and How To Improve It. Practice Builders, Jul 2017. https://www.practicebuilders.com/blog/patient-satisfaction-why-it-matters-and-how-to-improve-it/ 2. Kurtz SM, Silverman JD, Draper J (1998) Teaching and Learning Communication Skills in Medicine. Radcliffe Medical Press (Oxford)
Contributed by Mark Callanen, PT, DPT, OCS
Does patient waiting time impact their experience at the doctor? Yes! Not only is it an annoyance for most people to have to wait for an appointment, it has been shown to impact their perception of the ensuing treatment and the provider. How wait times are handled is equally as important. Gallup poll data shows that Keeping patients informed regarding their wait time is the #1 differentiator between patient satisfaction that differentiated "average practices (50th percentile)" from "best practices (80th percentile)"1. "Waiting time" was the third highest reason listed.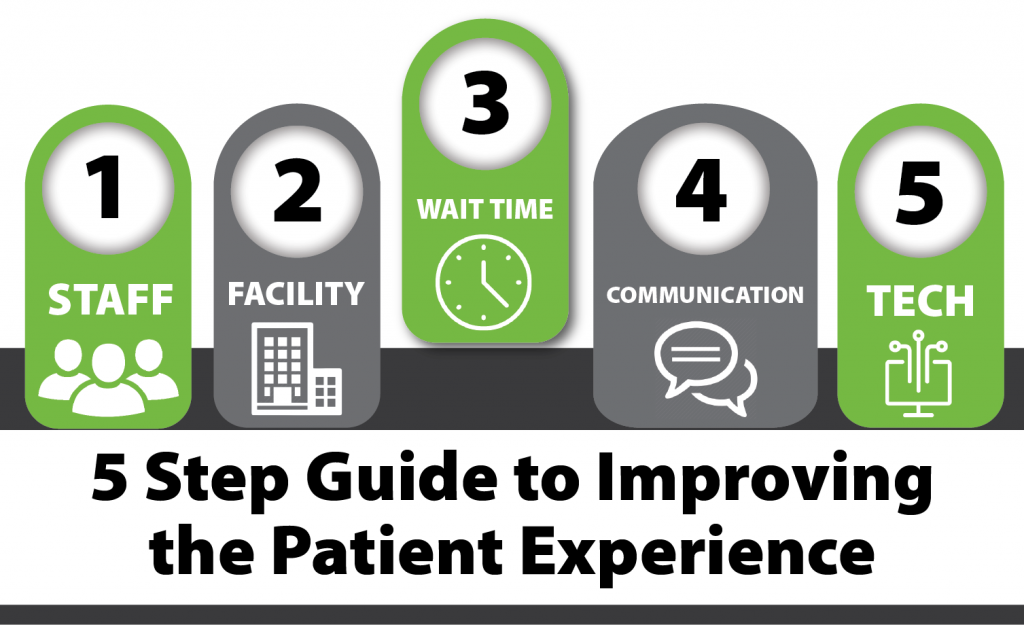 Other factors associated with longer wait times include:
Longer wait times negatively impacts the patient perception of kindness and compassion of the staff2.
Patients' perception of doctor capability and confidence in the health services provided were both diminished with longer wait times3.
Patient wait times also effected patient perceptions of the care givers ability to perform health services reliably and accurately4.
When patients have longer wait times, it impacts their perception of the quality of interaction they are having with the doctor, even when similar or longer amounts of treatment time is spent with them compared to individuals that did not wait as long for treatment. Focusing on patient centered strategies like being highly empathetic, polite to family members, and keeping the patient informed as to why there is a delay can help mitigate the negative aspects associated with longer wait times5.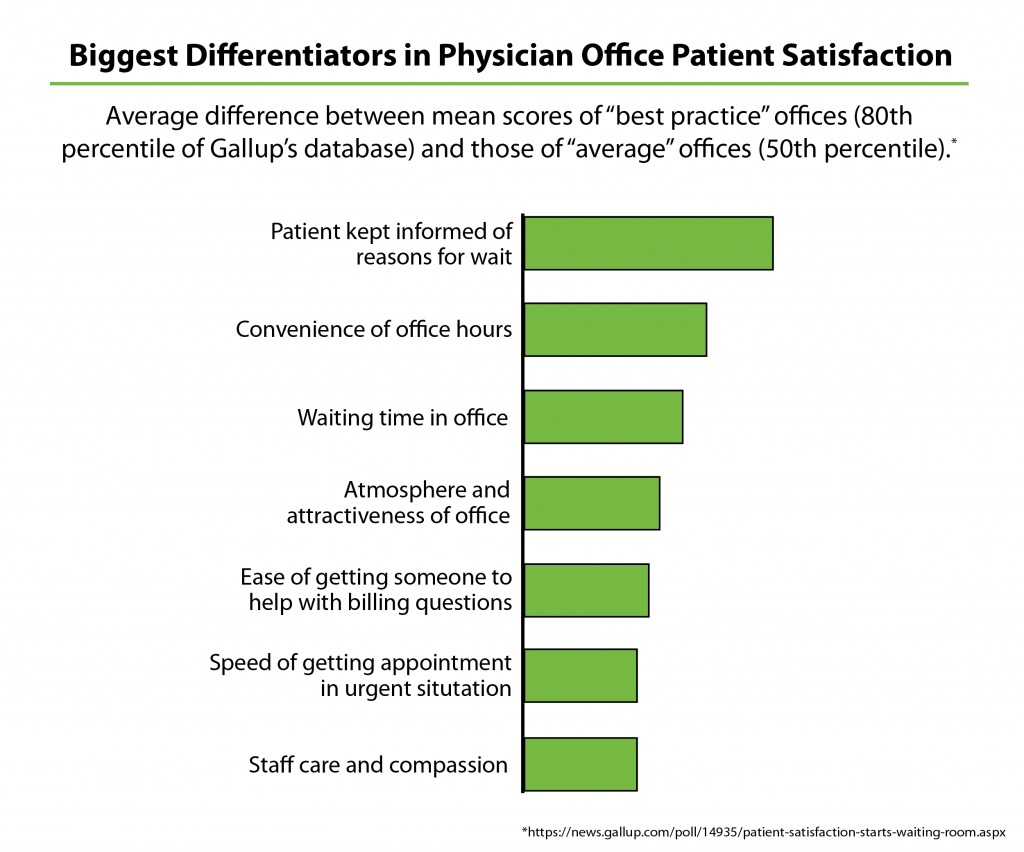 While not avoidable in all cases, keeping wait times in check is a healthy thing to do for any practice. In those instances when a delay is eminent, keeping patients informed and being patient centered is critical to managing those instances effectively.
References 1. Blizzard,R. Patient Satisfaction Starts in the Waiting Room. Feb,2005. http://news.gallup.com/poll/14935/patient-satisfaction-starts-waiting-room.aspx. 2. Spaite DW, Bartholomeaux F, Guisto J, et al. Rapid process redesign in a university-based emergency department: decreasing waiting time intervals and improving patient satisfaction. Ann Emerg Med. 2002;39(2):168-177. 3. Bleustein C, Rothschild DB, Valen A, Valatis E, Schweitzer L, Jones R. Wait times, patient satisfaction scores, and the perception of care. Am J Manag Care. 2014;20(5):393-400. 4. De Man S, Vlerick P, Gemmel P, De Bondt P, Matthys D, Dierckx RA. Impact of waiting on the perception of service quality in nuclear medicine. Nucl Med Commun. 2005;26(6):541-547. 5. Zhenzhen X et al. Associations Between Waiting Times, Service Times, and Patient Satisfaction in an Endocrinology Outpatient Department: A Time Study and Questionnaire Survey. INQUIRY: The Journal of Health Care Organization, Provision, and Financing. 2017; 54: 1–10.
Contributed by Mark Callanen, PT, DPT, OCS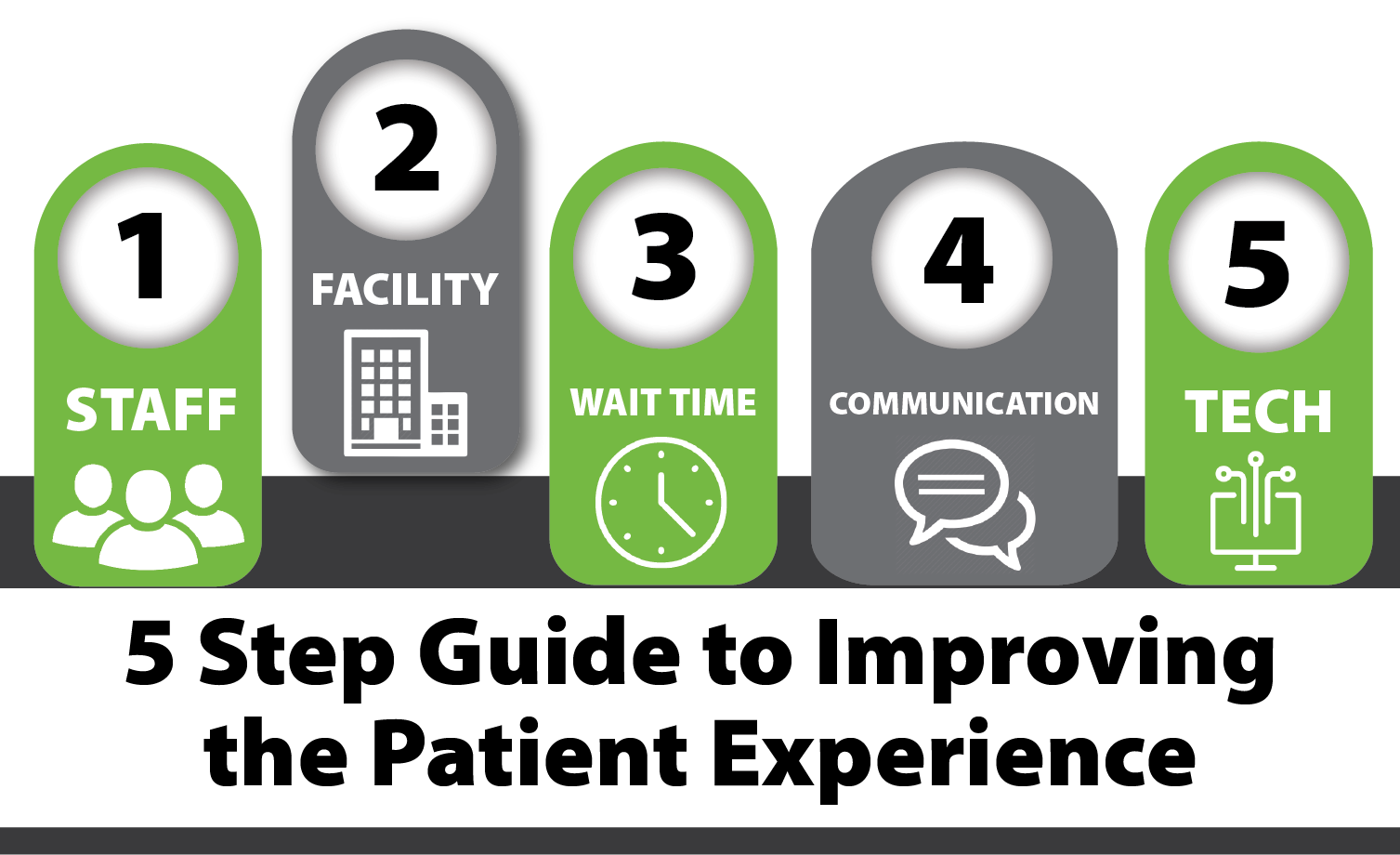 Make sure your clinic is a happy place, both physically and culturally. This includes everything from the parking lot to the staff on your team. Many owners and managers walk through the same door five days a week and over time become less aware of the actual status of their office. For some it may be for financial reasons; they don't want to address esthetic issues in the office due to the price tag that is attached to the fix. For others, it is due to not being high on their priority list.
Managers and owners need to realize that by not addressing it, you may be costing your practice much more! A Gallup Poll in 2005 identified seven factors that are key determinants of physician office patient satisfaction that differentiated "average practices (50th percentile)" from "best practices (80th percentile)"1. "Atmosphere and attractiveness of the office" was included as the 4th most important differentiating factor. Since patient satisfaction has been directly linked to patient retention, this is a significant issue. So rather than focusing on the cost of the updates, clinics should think about the potential cost to their bottom line when patients opt to go somewhere with a more attractive office.
Consider this, if a manager were to walk into their clinic tomorrow as a new patient, what would they see? What would the following areas look like:
Storefront/ parking lot:  if the outside of your clinic is lacking, work with your management company or landlord to correct paint, cracks, water damage, landscaping, etc. to make sure the person walking by your clinic isn't turned off.  They might just keep walking!  You are already paying for these services in most cases, make sure your building management team is working as hard as you are.
Inside the clinic: is it clean, up to date, well lit, quiet?  The first impression patients get after they come in from the parking lot, is the general appearance of your waiting room and the clinic.  You should be aware of details such as:
What is the condition of the furniture?   If it looks old or worn, think about having it reupholstered or replacing it.
Are ceiling tiles stained or mis-fitting?
Color pallet of the office, is it outdated?
How are the carpets?  Do they need cleaning or replacing?
Treatment tables ripped, have tape holding it together?  Not only is it unsightly, it can be an infection hazard and something you could get dinged on by an inspection from an accreditation agency.  Make sure tables are working well and not damaged.
Is your equipment dated?  Does your clinic possess modern technology?
How loud is your facility?   The sixth essential element to patient satisfaction regarding hospital visits, was the cleanliness and quietness of the setting according to Medicare.gov2.  If your clinic has the look and feel of a gymnasium, that might not be ideal.
How does the front desk look?  If it is cluttered or has multiple pieces of paper taped to the wall; is that the look a manager would want patients seeing as their first and last impression of the clinic?
All of these factors will play a part in the patient's perception of an office.  Miss on several of these areas, and staff may be fighting an up-hill battle regarding patient satisfaction before they even introduce themselves.
  References:
1. Blizzard, R. Patient Satisfaction Starts in the Waiting Room. FEB, 2005. http://news.gallup.com/poll/14935/patient-satisfaction-starts-waiting-room.aspx.
2. Survey of patients' experiences (HCAHPS). https://www.medicare.gov/hospitalcompare/Data/Overview.html