Laser Therapy Blog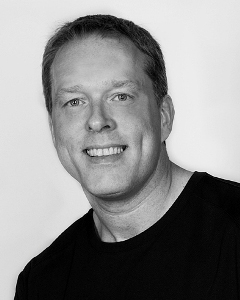 Dr. Perry Nickelston is a Chiropractic Sports Physician whose primary focus is on performance enhancement and corrective exercise and metabolic fitness nutrition. He trained at the American College of Addictionology and Compulsive Disorders and is an expert in myofascial, orthopedic, medical, and trigger point soft tissue therapy. Dr. Nickelston's practice uses Class IV Deep Tissue Laser Therapy to alleviate pain.
10 Simple Steps to Working with More Athletes
Deep tissue laser therapy is the perfect modality for injured athletes. Athletes want to get better faster and will do whatever it takes to keep doing what they love. It's an emotional connection and that's a powerful weapon in the treatment game. Many common athletic injuries are difficult to resolve with traditional therapy, which leaves a high demand for a powerful laser. Athletes are looking for that competitive edge, and LightForce Therapy Lasers are the answer. By following an easy, results driven system you can attract more of this patient base into your office and become known as the 'go to facility' for results.
Here are 10 action steps to help you hit that goal:
1. Decide which type of athlete you want to focus on. Triathlete, runners, golfers, martial arts, football, basketball, rock climbers, lacrosse, etc. Narrow your focus and become very specific. The more targeted the better.
2. Become familiar with the most common injuries associated with that athlete. For example–plantar fasciitis in runners, elbow pain in tennis players' hand, and wrist in rock climbers.
3. Make your marketing specific to the athlete and the condition. Choose just one. Other injuries will find you based on referral. That's the goal.
4. Find out where these athletes congregate and plan to become involved. Either by mailer, lectures, audio, video, etc.
5. Search meetup.com for area meetings and get togethers for the athletes. Meetup lets you search for groups in your area.
6. Search technorati.com for the top blogs targeted towards your athlete and begin making educational contributions. Do not sell!
7. Search Social media for athletic groups. Facebook groups and Twitter hashtag# searches.
8. Like current patients that are athletes on Facebook and begin sharing information with them about your program. The average person on Facebook has 150 friends. That's a lot of eyes.
9. Volunteer at local events. Bring your laser and offer sessions to athletes. You will attract a crowd.
10. Get video testimonials of athletes before and after their therapy and how it helped them get better. Share on your YouTube channel and tag them on Facebook.
Discover how fast word spreads in your community when you become more targeted with your laser therapy marketing. Helping people do what they love better–now that is what we call a win-win.
8 comments on "
Laser Therapy Blog

"
Leave a Reply