Learn tips about Class IV laser therapy and other health related topics on the LightForce Therapy Lasers blog!  Check back weekly for updated posts.
Contributed by Mark Callanen, PT, DPT, OCS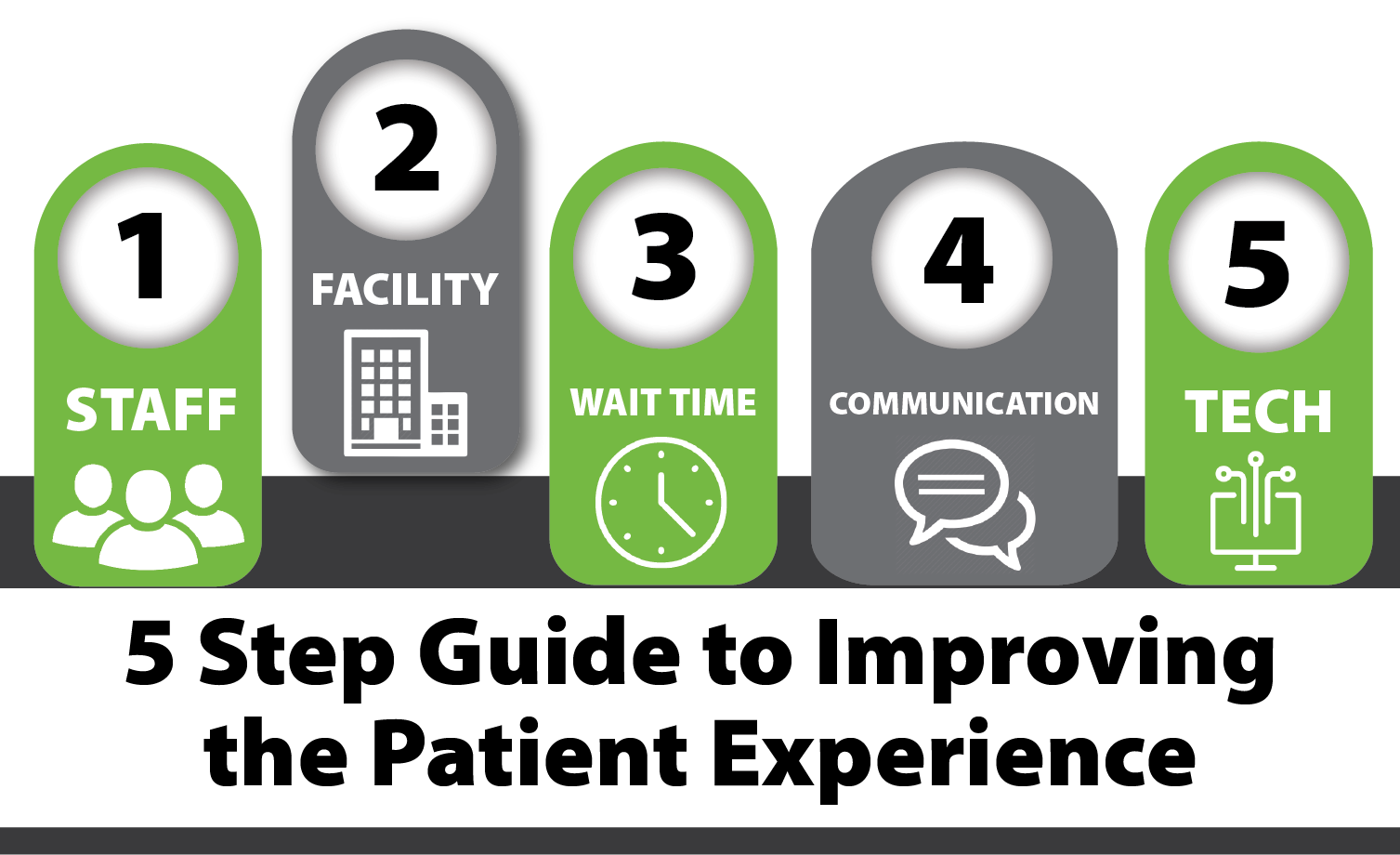 Make sure your clinic is a happy place, both physically and culturally. This includes everything from the parking lot to the staff on your team. Many owners and managers walk through the same door five days a week and over time become less aware of the actual status of their office. For some it may be for financial reasons; they don't want to address esthetic issues in the office due to the price tag that is attached to the fix. For others, it is due to not being high on their priority list.
Managers and owners need to realize that by not addressing it, you may be costing your practice much more! A Gallup Poll in 2005 identified seven factors that are key determinants of physician office patient satisfaction that differentiated "average practices (50th percentile)" from "best practices (80th percentile)"1. "Atmosphere and attractiveness of the office" was included as the 4th most important differentiating factor. Since patient satisfaction has been directly linked to patient retention, this is a significant issue. So rather than focusing on the cost of the updates, clinics should think about the potential cost to their bottom line when patients opt to go somewhere with a more attractive office.
Consider this, if a manager were to walk into their clinic tomorrow as a new patient, what would they see? What would the following areas look like:
Storefront/ parking lot:  if the outside of your clinic is lacking, work with your management company or landlord to correct paint, cracks, water damage, landscaping, etc. to make sure the person walking by your clinic isn't turned off.  They might just keep walking!  You are already paying for these services in most cases, make sure your building management team is working as hard as you are.
Inside the clinic: is it clean, up to date, well lit, quiet?  The first impression patients get after they come in from the parking lot, is the general appearance of your waiting room and the clinic.  You should be aware of details such as:
What is the condition of the furniture?   If it looks old or worn, think about having it reupholstered or replacing it.
Are ceiling tiles stained or mis-fitting?
Color pallet of the office, is it outdated?
How are the carpets?  Do they need cleaning or replacing?
Treatment tables ripped, have tape holding it together?  Not only is it unsightly, it can be an infection hazard and something you could get dinged on by an inspection from an accreditation agency.  Make sure tables are working well and not damaged.
Is your equipment dated?  Does your clinic possess modern technology?
How loud is your facility?   The sixth essential element to patient satisfaction regarding hospital visits, was the cleanliness and quietness of the setting according to Medicare.gov2.  If your clinic has the look and feel of a gymnasium, that might not be ideal.
How does the front desk look?  If it is cluttered or has multiple pieces of paper taped to the wall; is that the look a manager would want patients seeing as their first and last impression of the clinic?
All of these factors will play a part in the patient's perception of an office.  Miss on several of these areas, and staff may be fighting an up-hill battle regarding patient satisfaction before they even introduce themselves.
  References:
1. Blizzard, R. Patient Satisfaction Starts in the Waiting Room. FEB, 2005. http://news.gallup.com/poll/14935/patient-satisfaction-starts-waiting-room.aspx.
2. Survey of patients' experiences (HCAHPS). https://www.medicare.gov/hospitalcompare/Data/Overview.html
Contributed by Mark Callanen, PT, DPT, OCS
Do you have a staff member that does not "get along well with others?" This might cause more headaches for a practice than you think. A strong association has been linked between staff satisfaction and patient perception of quality of their care. Gallup data has shown that "atmosphere and attractiveness of office" is a top 4 differentiator between best practices and average practices1. Having tension amongst the ranks is something that is felt by everyone in the office, patients included.
Ask yourself, would I want to go get treated at an office that has negative energy? If you have ever had this experience, it is not enjoyable. And unless patients have a very significant need to, they will probably choose not to return if there are other alternatives.
As difficult as it may be for managers to address a disgruntled employee's behavior, it may be one of the keys that helps unlock a more successful practice. It is hard to quantify the negative impact of a bad employee, but the effects are usually realized the first week they are no longer in the clinic by the improved interaction of existing staff and possibly comments you will receive from existing patients. Most managers that have dealt with one of these cases generally share the same feeling after the fact, realizing they should have corrected the problem sooner once they see the impact of restoring harmony in the workplace. Maybe you will too.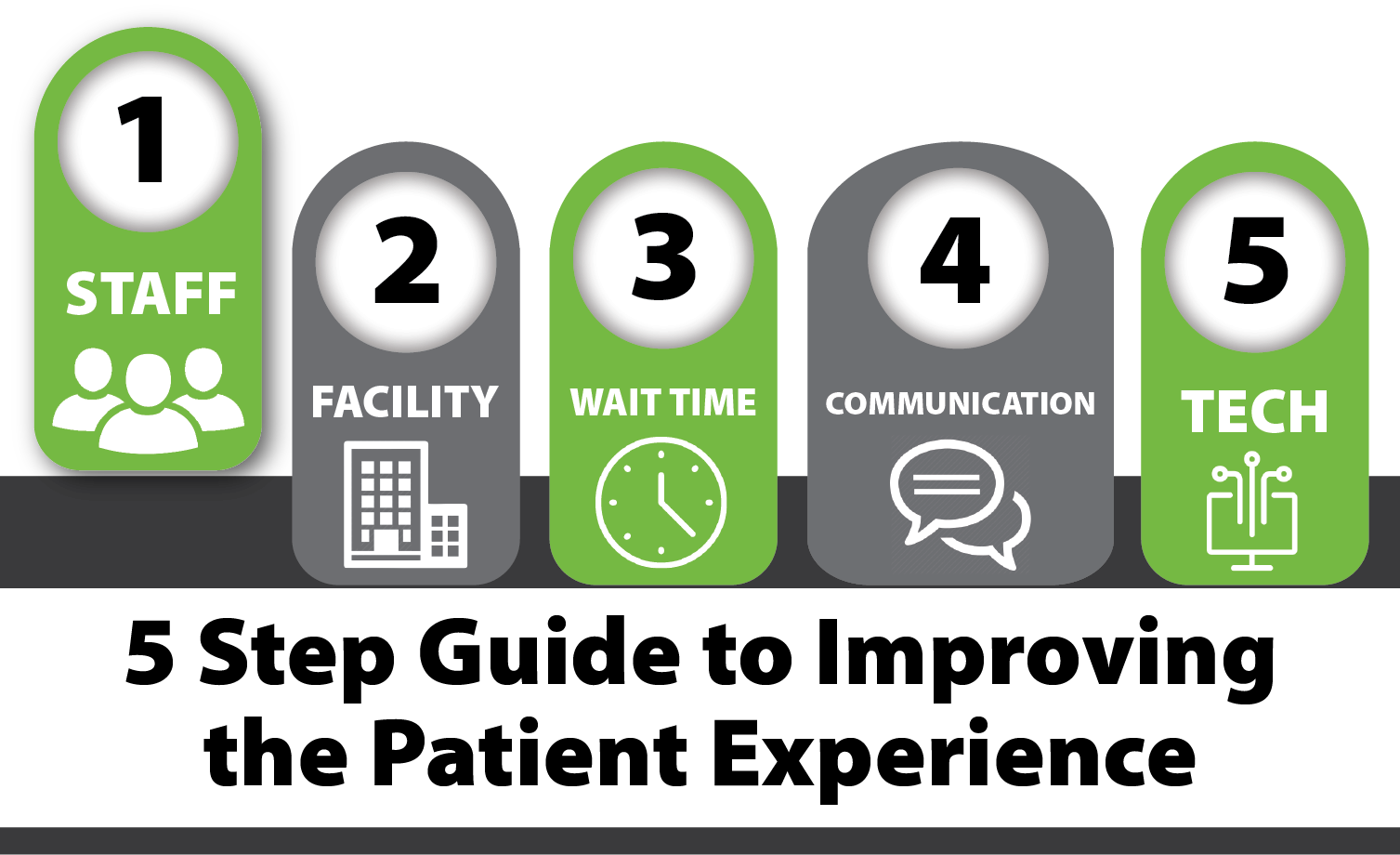 References 1. Blizzard, R. Patient Satisfaction Starts in the Waiting Room. Feb,2005. 
http://news.gallup.com/poll/14935/patient-satisfaction-starts-waiting-room.aspx
Contributed by Mark Callanen, PT, DPT, OCS
In 2016, 11.5 million Americans misused opioid medications which contributed to the death of 17,087 prescription drug users1. These staggering statistics have heightened the demand in the US healthcare market for therapies that address both acute and chronic pain conditions without the use of pharmaceutical therapies. Therapeutic laser, via the process of photobiomodulation (PBM), is a non-invasive modality that addresses pain in a number of ways.
Clinically effective PBM takes place when a light source provides an adequate dose of photonic energy to injured tissue. Laser and LED devices are the two most common light sources used for this purpose. The general mechanism for PBM involves biochemical stimulation of the electron transport chain in eukaryotic cells, which triggers several positive biochemical changes in injured tissue. These changes to musculoskeletal tissue and nerve tissue can decrease pain2,3,4, reduce inflammation5,6,7, and accelerate tissue healing.8,9,10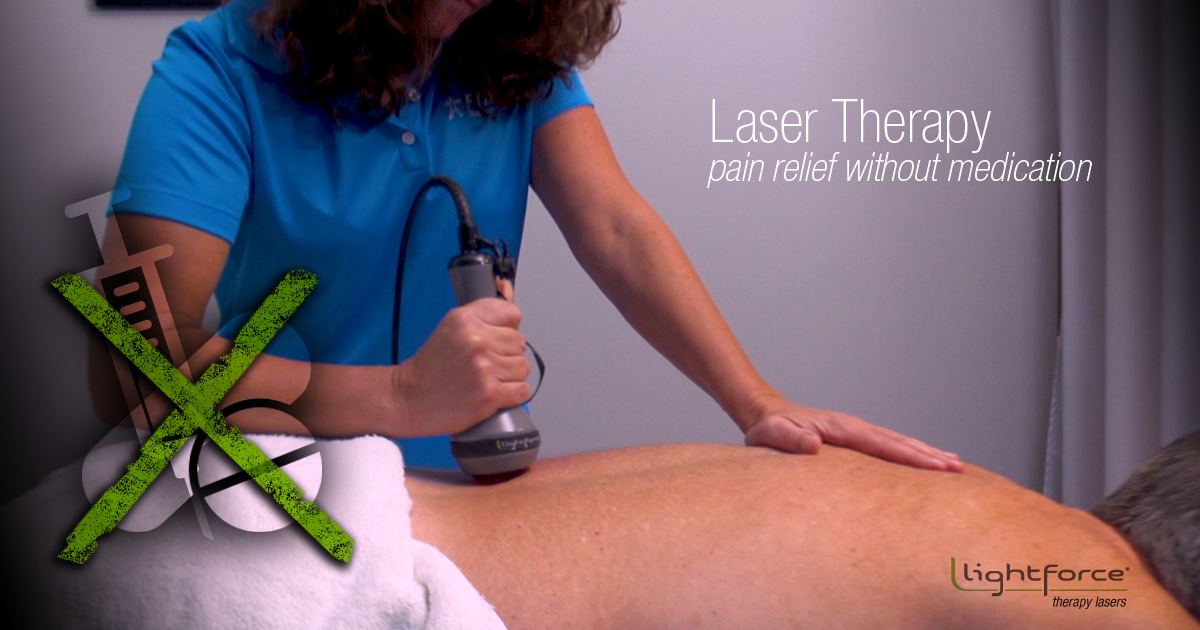 A 2015 study from the Annals of Cardiac Anesthesia demonstrated the effectiveness of laser therapy at reduced post-surgical pain after open-heart surgery. The painful sternal incision associated with this surgery usually requires oral opioids and rescue analgesia (injectable opioids), administered via a patient-operated button to self-control discomfort after surgery.
The study looked at 100 patients that had laser treatment administered 30-minutes after surgery to the sternal area. Statistically significant pain reduction was noted at 1 hour and 24 hours after treatment. Only 40 patients had pain of 5/10 or greater 24 hours after treatment, which necessitated a second laser treatment. Pain was recorded at 0/10 for all patients by the third day (hour 54). No patients required a 3rd dose of laser, and of note, no rescue opioid analgesia was required for the laser therapy group11.
This is significant because it demonstrates laser's pain-relieving efficacy, and ability to reduce medication usage as part of the patient group's multimodal (MMA) analgesia protocol. This is extremely important because even a few days of opioid use can lead to chronic dependence.
A 2017 study that analyzed 1.3 million non-cancer patients showed that 6% of patients that used opioids for only 1 day were still taking the medicine one year later! The number doubled to 12% for patients that used opioids for 6 days, and for patients that were on a 12-day supply of opioids, 24% of those patients, almost one in four, were still taking the drugs one-year later12.
Given that pain management is a multifaceted process, knowing what approaches are supported by evidence-based practice is key. In 2017 the American College of Physicians released its practice guidelines for Noninvasive Treatments for Acute, Subacute, and Chronic Low Back Pain13. In it, there was a strong recommendation for patients with chronic low back pain to initially select nonpharmacologic treatment. Several activities were recommended including exercise, multidisciplinary rehabilitation, acupuncture, mindfulness-based stress reduction, and tai-chi to name a few. The only stand-alone modality that they supported for chronic back pain was low level laser therapy.
The Journal of Sport Physical Therapy (JOSPT) followed suit in 2017 by endorsing laser therapy among other treatments for use in treating both chronic neck pain with mobility deficits as well as acute neck pain with radiating symptoms14.
These evidence-based guidelines for both neck and lower back conditions will hopefully encourage clinicians that are quick to dismiss modalities in their clinical practice to reexamine laser therapy. In doing so, they will find that there is growing support for it as part of a comprehensive plan of care when addressing pain and other musculoskeletal injuries.
While drawing conclusions on the best way to address pain is still open for debate, a few things are starting to become clear. It is evident that the risks involved with opioids are causing them to fall out of favor for short and long-term pain relief. Additionally, the receptiveness by the medical community to prescribe non-pharmacological pain management treatment methods has never been higher.
Knowing what active strategies, as well as how to incorporate modalities like laser therapy into a comprehensive, evidence-based plan of care, will be key factors in promoting change in the US pain market as the evidence on this topic continues to emerge.
References
1. Hedegaard H, Warner M, Miniño AM. Drug overdose deaths in the United States, 1999–2016. NCHS Data Brief, no 294. Hyattsville, MD: National Center for Health Statistics. 2017/ CDC. Wide-ranging online data for epidemiologic research (WONDER). Atlanta, GA: CDC, National Center for Health Statistics; 2016. Available at http://wonder.cdc.gov 2. Chow et al. Inhibitory Effects of Laser Irradiation on Peripheral Mammalian Nerves and Relevance to Analgesic Effects: A Systematic Review. Photomedicine and Laser Surgery Volume X, Number X, 2011ª Mary Ann Liebert, Inc. Pp. 1–17. 3. Holanda, V.M. et al. (2017) The Mechanistic Basis for Photobiomodulation Therapy of Neuropathic Pain by Near Infrared Laser Light. Lasers Surg Med. 2017 Jul;49(5):516-524. 4. Jimbo, K. et al. (1998) Suppressive effects of low-power laser irradiation on bradykinin evoked action potentials in cultured murine dorsal root ganglion cells. Neurosci Lett. 240(2):93-96. 5. Mizutani, K. et al. (2004) A clinical study on serum prostaglandin E2 with low-level PBMT. Photomed Laser Surg. 22(6)537-539. 6. Lopes-Martins, R.A. et al. (2005) Spontaneious effects of low-level PBMT (650 nm) in acute inflammatory mouse pleurisy induced by carrageenan. Photomed Laser Surg. 23(4):377-381. 7. Prianti, A.C.G. et al. (2014) Low-level PBMT (LLLT) reduces the COX-2 mRNA expression in both subplantar and total brain tissues in the model of peripheral inflammation induced by administration of carrageenan. Lasers Med Sci. 29(4):1397-1403. 8. Karu, T 1991, 'Low-Intensity Laser Light Action Upon Fibroblasts and Lymphocytes', in Calderhead, RG & Ohshiro, T, Progress in Laser Therapy, J. Wiley and Sons, Chichester, New York, Brisbane, Toronto, Singapore, pp.175-180. 9. Benayahu, D, Maltz, L, Oron, U, Stein, A 2005, 'Low-Level Laser Irradiation Promotes Proliferation and Differentiation of Human Osteoblasts in Vitro', Photomedicine and Laser Surgery, vol. 23, no. 2, pp. 161-166. 10. Abrahamse, H, Mathope, T, Moore, T, Mvula, B 2008, 'The effect of low level laser therapy on adult human adipose derived stem cells', Lasers in Medical Science, vol. 23, no. 3, pp. 277–252. 11. Karlekar A, Bharati S, Saxena R, Mehta K. Assessment of feasibility and efficacy of Class IV laser therapy for postoperative pain relief in off-pump coronary artery bypass surgery patients: A pilot study. Ann Card Anaesth. 2015; 18: 317-22. 12. Shah A, Hayes CJ, Martin BC. Characteristics of Initial Prescription Episodes and Likelihood of Long-Term Opioid Use — United States, 2006–2015. MMWR Morb Mortal Wkly Rep 2017;66:265–269. 13. American College of Physicians. Noninvasive Treatments for Acute, Subacute, and Chronic Low Back Pain: A Clinical Practice Guideline. Ann Intern Med. 2017 Apr 4;166(7):514-530. 14. JOSPT. Neck Pain: Revision 2017 Clinical Practice Guidelines Linked to the International Classification of Functioning, Disability and Health From the Orthopaedic Section of the American Physical Therapy Association. J Orthop Sports Phys Ther. 2017;47(7): A1-A83.