NEWARK, DE – October 12, 2017 — In an average year, Worldwide Veterinary Service provides desperately needed veterinary care to 150,000 animals around the world. In an effort to support the incredible work of this highly respected organization, Companion Animal Health has partnered with WVS to provide laser therapy treatment to patients at their International Training Centre in Thailand.
"Helping people and animals live a better quality of life is what our company was founded on, so when given the opportunity to work with Luke and all the dedicated people at WVS, it was an easy decision," commented Andy Wood, Vice President of International Sales at Companion Animal Health. "It's incredible to see all the success stories, knowing our therapy laser is playing a big role in helping these animals heal faster and live with less pain."
WVS has been using the therapy laser for a little over 6 months now, and are very happy with the results they've been seeing. Luke Gamble, CEO and founder of WVS, is particularly thrilled about the impact the device has had on wound healing, commenting, "The laser has been transformational in our approach to wound care at the Thailand ITC. It is now a cornerstone of our approach in managing and treating dogs with injuries. The effect it has on promoting granulation and wound healing are genuinely amazing. We are indebted to Companion for this fantastically generous donation and it is a vital piece of equipment we would now struggle to be without!"
Companion and WVS will be working together over the next several months to document and share some of these outstanding case studies, to better educate veterinary professionals around the world about the overwhelming number of applications afforded by this versatile therapeutic technology.
If you would like to make a contribution to WVS directly as a show of your support for their tireless efforts, you may do so here: https://wvs.org.uk/donate-now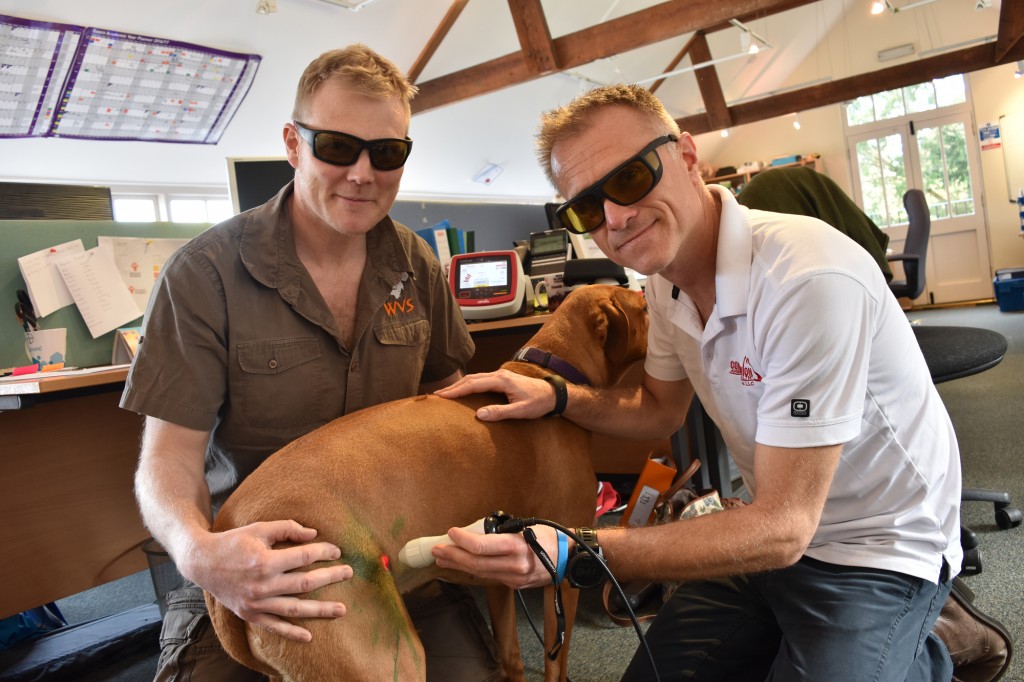 About Companion Animal Health
Education – Evidence – Partnership
Companion Animal Health is US-based animal health company committed to improving the quality of life for animals through innovative health care solutions, designed to provide superior outcomes at every stage of care. Companion works closely with veterinary professionals to identify industry needs and develop products with a demonstrated and evidence-backed ability to fulfill those needs. Offering on-going educational opportunities and industry leading customer care, Companion partners with its customers to deliver both the products and support required to provide the best care possible at every step in the animal health care journey. Learn more at www.companionanimalhealth.com
About WVS
Founded by Luke Gamble in 2003, WVS (Worldwide Veterinary Service) is a UK registered charity championing animal welfare globally. From disaster emergency response to veterinary training and education, WVS brings much needed treatment to animals in places where no else will, and works to support animal charities and NGOs striving to make a difference on the front line of animal welfare.